I'm utter garbage at EQing things correctly...
3 tags
Just screwing around with sampling.
Listen
21 tags
3 tags
So the "Night Thinker" That I had up...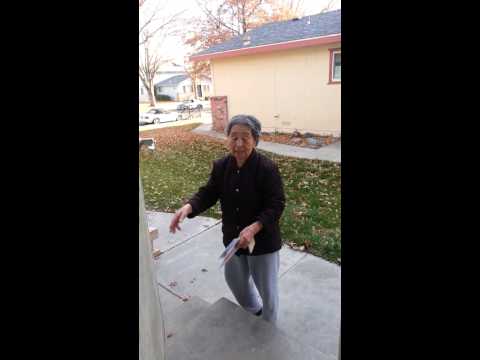 HOW I SPEND THE MAJORITY OF MY SATURDAY
howdoiputthisgently:
VOTE PLEASE
thedemonseyes: http://www.indabamusic.com/opportunities/wonder-girls-like-money-remix-contest/submissions/140021
Chuunibyou Demo Koi Ga Shitai! (impressions)
This is the other new show this season that has only 1 episode that I started.  So, after I watched Clannad over the summer, I became pretty wary of the "moe" anime genre.  It was like a stab in the heart.  Giving me adorable characters with a sad storyline. But I gave it another shot this time around with "Chuunibyou Demo Koi Ga Shitai!"  (roughly translated...
"Sukitte ii na yo (Say: I Love You)" Impressions
So, I ran across this show called "Sukitte ii na Yo" on Facebook the other day from a fan page that posts anime related photos.  The guy has a small like pool so he responds to all the comments he gets.  Anyway, he posted a photo of this show (which is called "Say: 'I love you'" in english) and said it was pretty good.  I asked what it was called, and then...
Chill
Kyle gets worked up over odd things.  He comes back from doing some score editing at the Anderson twins' house, and comes flying into my room spouting "what the heck, why is Loyd sleeping in front of the TV!?"  Now mind you, what he is irritated about isn't the fact that Loyd is sleeping, it's solely based on the fact that he wanted to play videogames when he got back...
I'm gonna sit down and really do some heavy sound design work soon.  I've been putting it off for too long.  Not that what I've come up with on the fly isn't fine, it's just that it would be nice to have some more complicated presets under my belt in Massive. I gotta do it soon too, since I'll be leaving for NYC in 5 days.
DAWWWWWW
howdoiputthisgently:
wut LOL
howdoiputthisgently:
Watch
sarkyfancypants: Swagbot 9000 I'm laughing too hard at this,
I need to get back to NYC so then I can yell at people about music again.  And instead of them accusing me of being an asshole, yell right back.  Then afterwards, go eat Chicken & Rice.  :)
My Thoughts on Kokoro Connect Ep. 11
cely-belly: When loli Himeko says "orange" ~~~(゚∀゚) ~~~CUTE!!!! When loli Himeko shy's away ~~~(゚∀゚) ~~~CUTE!!!! When loli Himeko exists ~~~(゚∀゚) ~~~CUTE!!!! She is cute. Hahaha word
Why do I keep seeing tumblr posts that say: Hardest thing to answer is "What are you good at?"